Handyman Myrtle Beach Tips
Handyman Myrtle Beach | Handyman Services Myrtle Beach | Myrtle Beach Handyman Tips

Painting, Cleaning Drains. Handyman Myrtle Beach Tips
Do you want to freshen up the look of your home by painting inside or outside your Myrtle Beach area home. Handyman Myrtle Beach has some tips. Interior/exterior home painting is a simple way for you to change your home into something special using proper prep plus some coats of fresh paint. Handyman Myrtle Beach home painting is one of those home improvement projects that a homeowner can do if they are willing to do the work. Myrtle Beach Handyman guide team definitely recommends you consider the work required and if ladders are required.
Preparation tips | Exterior Painting Myrtle Beach | Interior Painting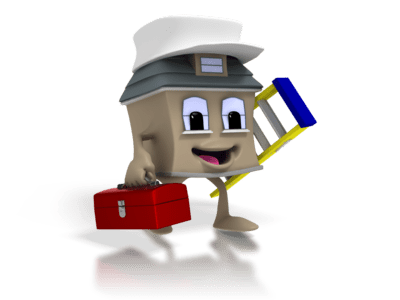 Interior Preparation: A handy-man hint to your typical home owner might be, to move all the furniture and your valuables into the center of the room (or out of the room) and cover it with plastic. Use a drop cloth every where you will be working. Next wash the walls using a moist wash rag or sponge and let it dry. Sometimes for kitchen or other walls that have grease or dirt you may want to use a mild cleaner like TSP to make the cleaning easier and more effective. Check the walls and areas for holes cracks and dents and fill these level with plaster/ drywall mud to create a smooth even surface. Finally we recommend a light sand to the surface.
Exterior Preparation: Use a power washer if you are confident that you won't damage the surface or get water into areas that must stay dry. It is also hard work. Another option is to use elbow grease, scrub brush, cloth and a garden hose to rinse away the area. This means washing the surface of any mildew and mold using bleach, scraping all loose paint away, feather sand the paint edges and fixing every crack around the windows. Myrtle Beach Handyman tip: Hire someone if in doubt. To do this fix, utilize either caulk or another sealing compound. Finally prime any bare areas. Doing this kind of standard prep will guarantee that this fresh paint has a even sticky surface to bond to plus the paint job will last through a number of years. If you don't, the paint will certainly peel off since the area wasn't well prepared.
Applying Coats of Paint – Key handyman Myrtle Beach Tip.
Apply one or two coats of quality paint (we recommend two coats) and you should adhere to the manufacturer's guidelines pertaining to the length of time the actual fresh paint will need to dry before you apply another layer of fresh paint.
Bonus Handyman Tip – Cleaning Household Drains
Take out the drain plus clear every solid substances and / or unwanted hair using your hands and fingers. Even though this is a filthy task, it'll usually repair the issue then and there. Suppose the particular drain is your kitchen drain, which happens to be blocked with food items and other messy stuff, then you definitely need to try a plunger several times to find out if you are able to unblock your drain. Regarding shower and bathtub blockages, a good handmade "drain snake" can be made from a hanger. Basically untwist a coat-hanger into a stretched out wire, along with twisting the end to a really short hook using a set of pliers. Plunge your handmade hanger into your drain till all of the unwanted hair is taken away. That should do it.

Home Maintenance and house repairs are often a lot of work and can also be rewarding personally for those that want to do the work themselves. If you decide you want help be careful when hiring a Myrtle Beach handyman. See Article of Interest below titles "Handyman Myrtle Beach | How to Hire a Handyman to find a solution to hiring a handyman Myrtle Beach.